The Postman API V2 Collection includes comprehensive examples of every request involved in setting up a TSS environment, from initial authentication through to data exports.
You can run these requests using Postman's Collection Runner.
To start the Runner, select 'Collections', and 'Standard scenario', then click the 'Run' button: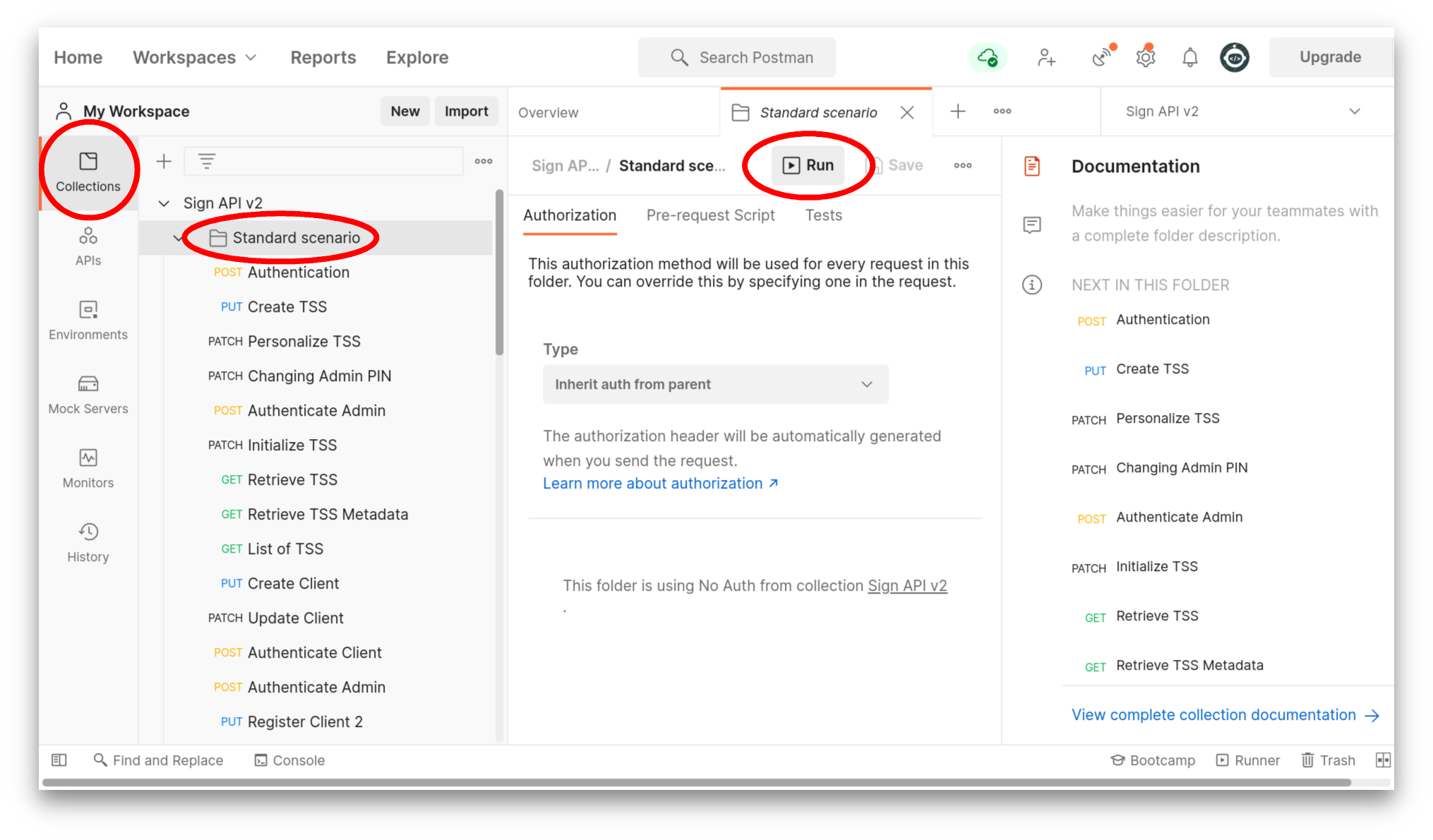 Postman lists the set of requests to be run. To run the demo, click the 'Run SIGN DE API V2' button: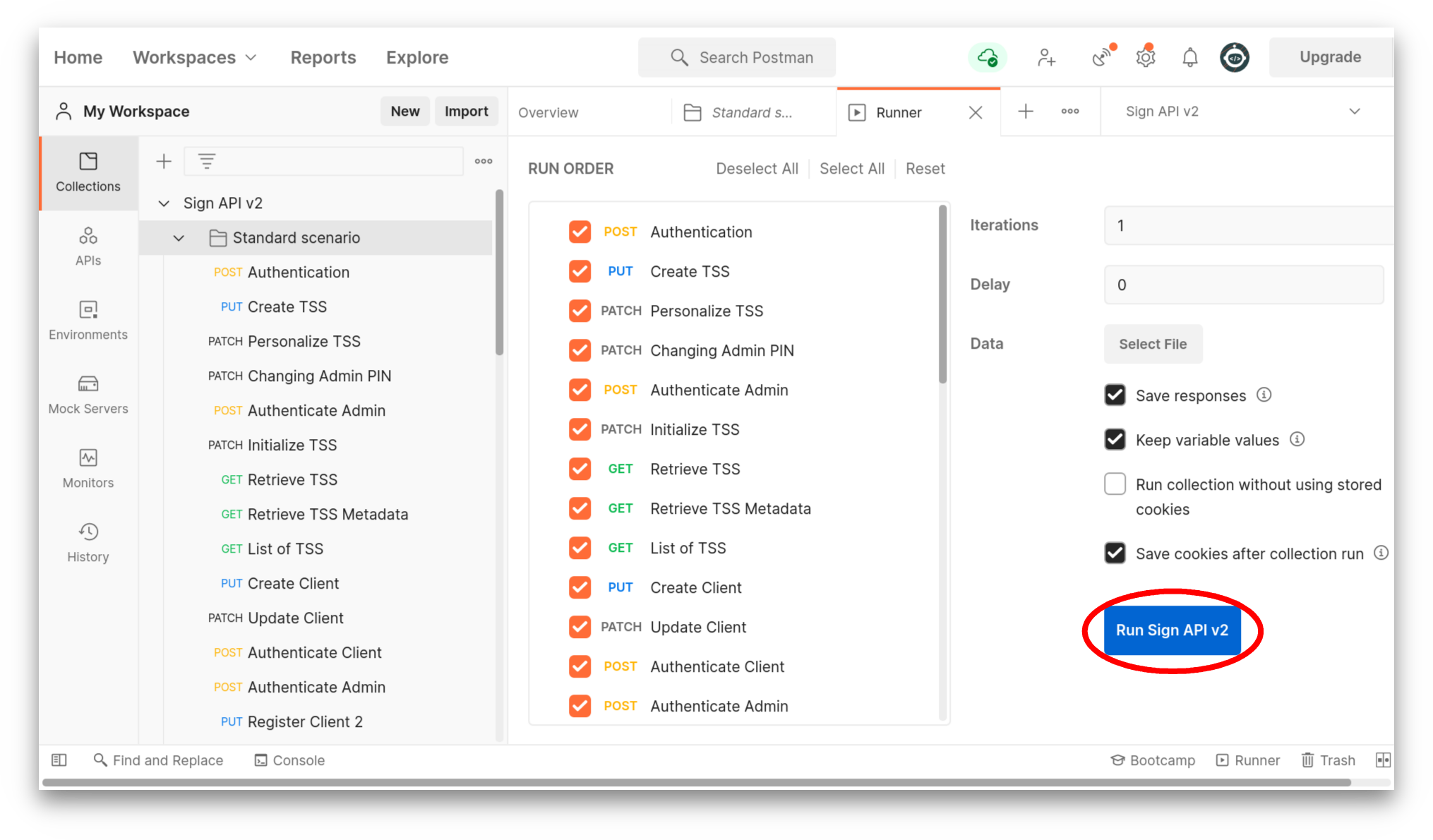 You should see a '200' status code from the server for each request. This indicates that the request was successful: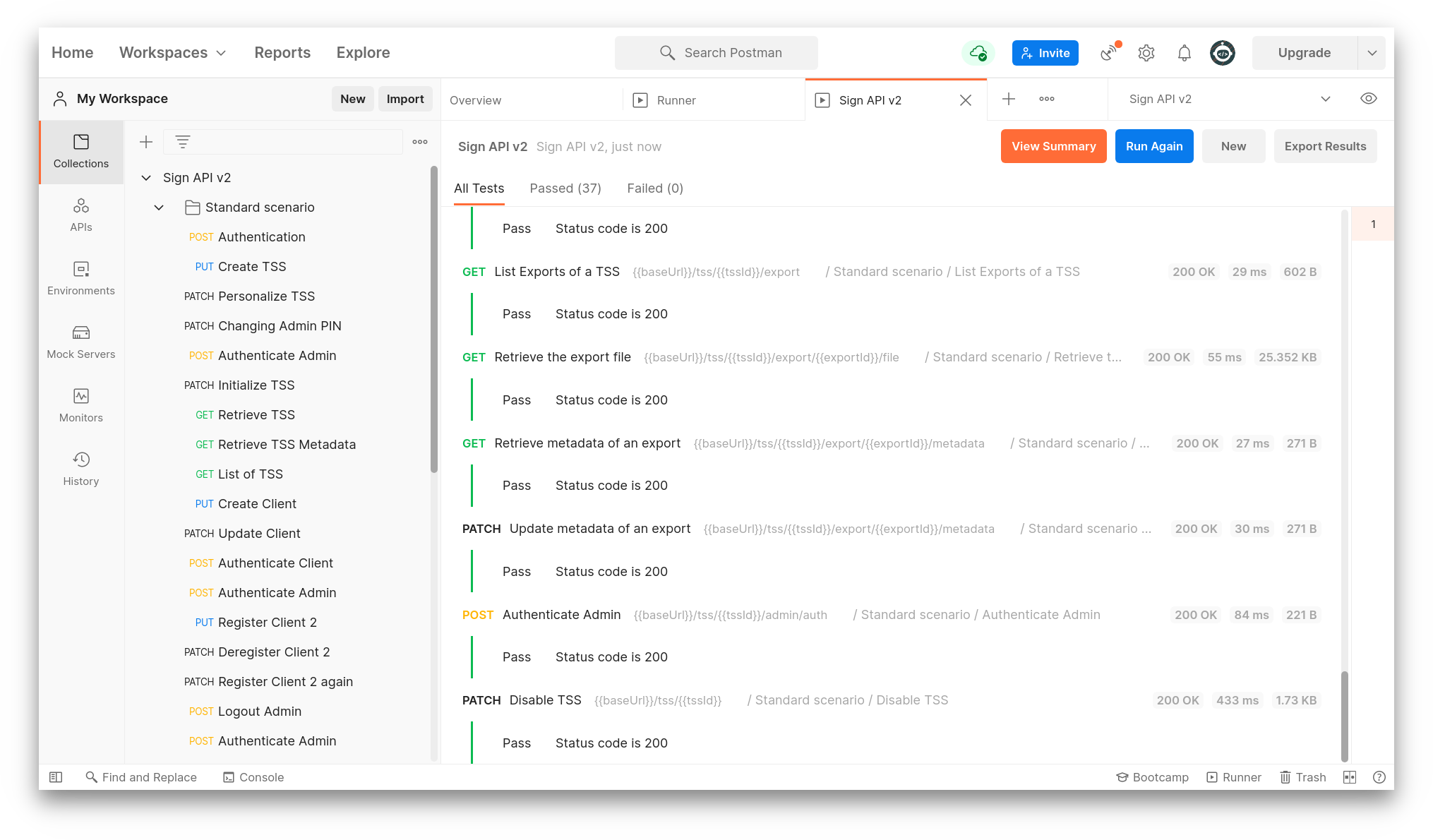 Other possible responses include '400', which indicates a problem with the request, or '500', which indicates a problem with the server.
The demo shows the order of requests for:
Initial Admin authentication
Creating and managing a TSS
Creating and managing clients
Transactions
Exporting data from the TSS
The following sections examine these requests in more detail.