To explore SIGN DE API V2 using Postman, you must first import its configuration files into Postman.
Start Postman and, from the Import dialog, select Upload Files: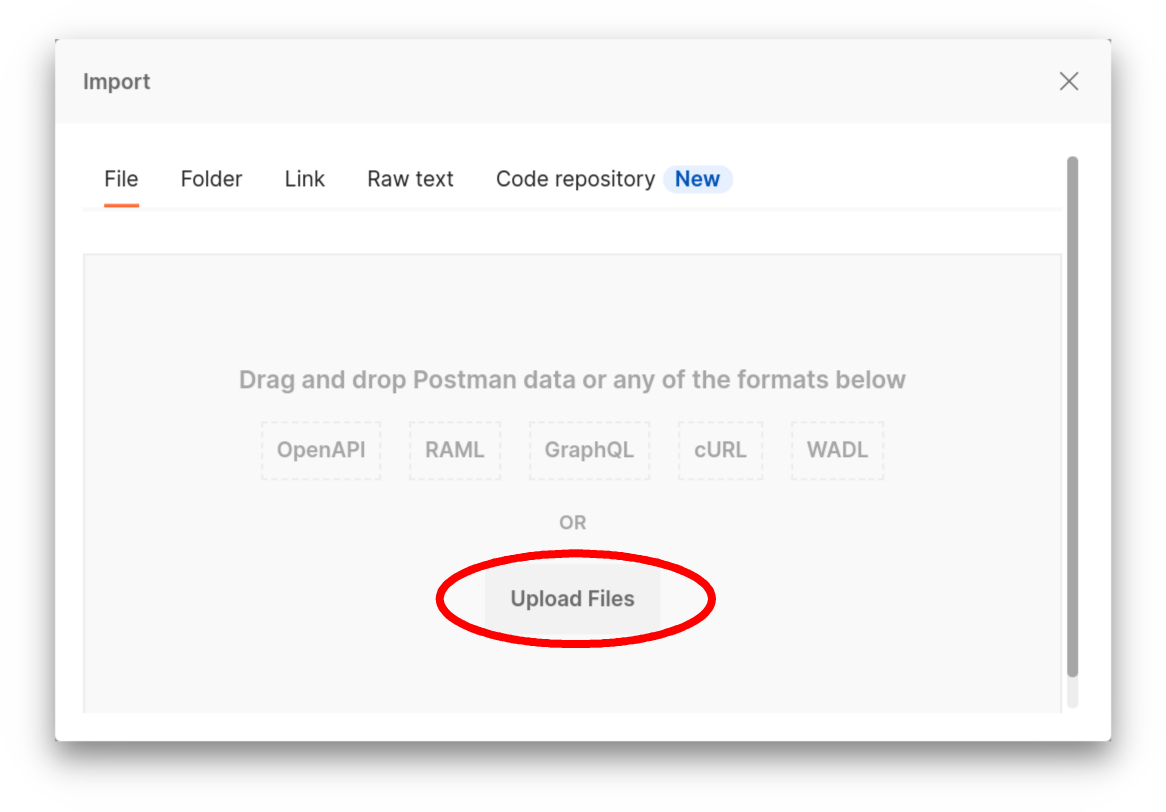 Select the collection and environment files that you downloaded earlier: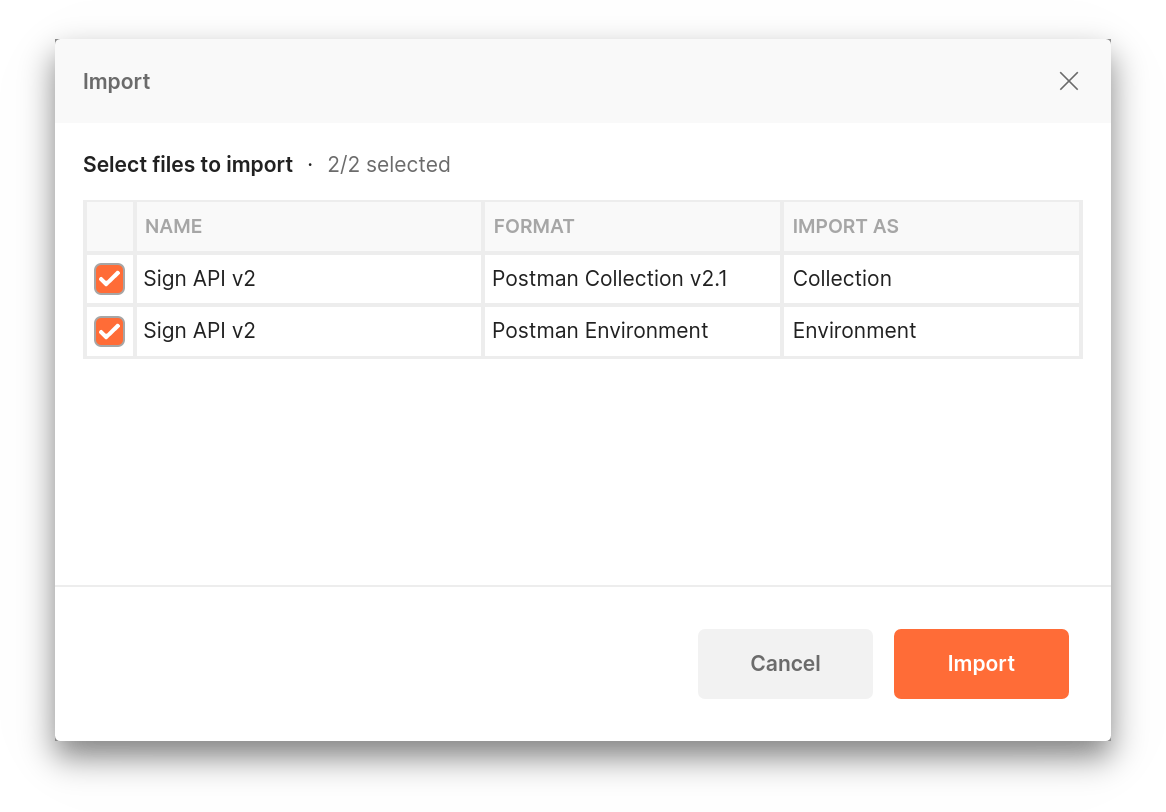 You should now be able to see 1 Collection and 1 Environment in the Postman workspace: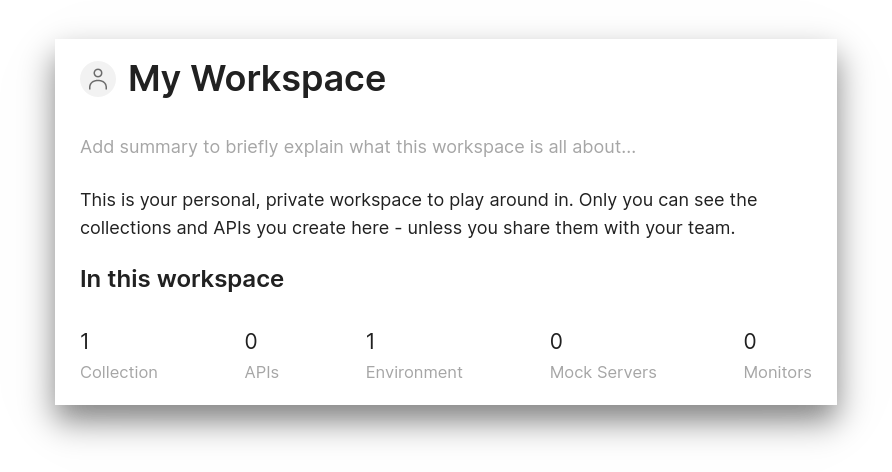 Select the SIGN DE API V2 environment: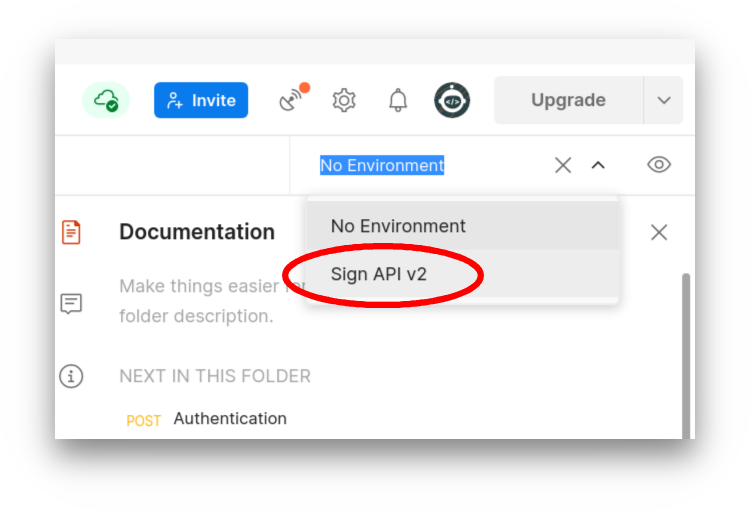 Now you have set up Postman to work with the API V2 environment.
info
To ensure that you are using the most up-to-date version of the production API, download the latest collection and environment files from the API V2 Quick Start page.